katatonic717
—————————————— I AM A NAZI |===| THE SHAME OF MANKIND ——————————————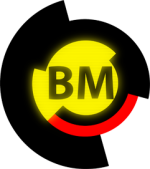 Posts

: 1507


Age

: 117


Location

: Aimlessly wandering the cybernetic void... Searching for a home...


Join date

: 2010-02-27


Subject: Best gawddamn comic in the universe Wed Sep 22, 2010 4:36 pm

---

first:
HAY WARE DA BLOG!?!?!?!
I'm working on it, the internet is being fucking retarded and dying right when I hit the finalize and post button
EVERY TIME!
oh and DO NOT mention the freaking blog on here, talk about what this post is actually about
again I AM WORKING ON IT


anyways,

for a number of years I have been reading the funniest comic ever

The Book of Biff

I swear to god this is some of the funniest shit in history

it is also meant for people who want to think a tad bit, you know, use that organ inside of their heads, a BRAIN, as I believe the kids today call it

don't believe me?

check it out!